Bank of America branch at 5813 S. Tacoma Way was robbed by 5 men on Aug. 7. 4 have been caught and are being held. The most fascinating thing to me when ever I read these articles about criminals, is that most of them have myspace profiles. This particular case was a bit shocking to me because they were so young and a few of them were elite U.S. Army Rangers.
I was only able to find two profiles of the robbers
Chad Palmer 20/ was arrested Thursday in Chesapeake, Va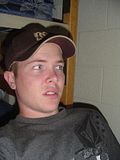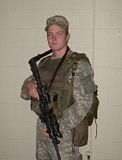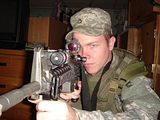 He graduated from a christian high school and planned to attend college after the army. His goal that he wanted to achieve this year according to one of those surveys was to "
Get out of the army
" Considering that he still had over 2 years left in the service makes me think he hated the army and looks like he accomplished his goal of getting out of the army. But I wonder if prison will be any better of an alternative.
Tigra Robertson 20/ turned himself in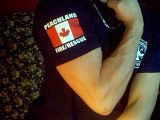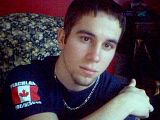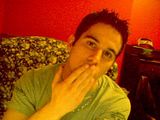 Tigra was in the Canadian military reserve and a volunteer firefighter. Tigra says he is an atheist but rocks out to
Michael W. Smith
(the christian contemporary singer).
These guys both seem young, semi smart guys and I am baffled as to why they would want to throw that away by robbing a bank. Really! who robs a bank anymore? How often does someone actually get a way with a bank robbery. This isn't the old cowboy west. You will get caught and if you dont, your forced to live some crazy secluded life always on the run.
Not the smartest guys.