This last weekend I discovered 2 great places for breakfast.
My friend Blake took Matt and I to Etta's after a failed attempt to eat at the Wasabi Bistro that apparently is not open till late on Saturday. Etta's is down by Pikes Place Market 2020 Western Ave.
It's more of a seafood place but they offer brunch Saturday and Sunday till 3pm
Sunday Morning we went to the Madison Park Cafe, which is another place that came highly recommended by my friend Blake.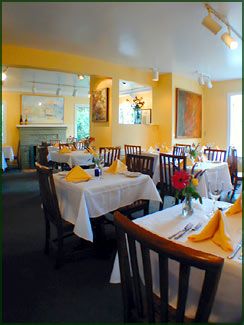 It normally has a good 20 to 40 min wait to be seated so you have to get there early to get on the list. Located at 1807 42nd Avenue East and serving Brunch Sat and Sun 8:00am-2:00pm.
Here is a picture of the amazing French Toast I had Sunday Morning
Anyone have some good suggestions for other great places to go for breakfast?