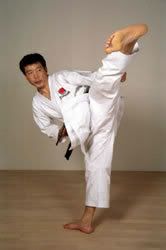 The International District/Chinatown Community Center will host the World of Martial Arts, an exhibition of some of the most outstanding martial arts masters in the Northwest, on Saturday, Oct. 14, from 6 to 8 p.m., at the community center, 719 8th Ave. S in Seattle's International District.
Martial arts masters will hold exhibitions in the disciplines of Tang Soo Do, Ishi Yama Ryu, Iaido, Kendo, Aiki-ken, and Kalgidhar Gatka Dal.
Admission is $10.
Please call 206-233-0042 for more information.